California's COVID-19 State of Emergency ended on February 28, 2023. Toward the end of March, the California Department of Social Services released an updated masking guidance for adult and senior care settings. We are pleased to announce that as of Monday, April 3, 2023, staff, residents, and visitors will no longer be required to wear face masks at Renaissance Village Murrieta. This announcement is an exciting turning point after the safety regulations assisted living communities faced over the last three years. Staff, residents, and visitors alike are excited to see the masks come off. We still ask that visitors postpone visiting our community if they feel sick or under the weather.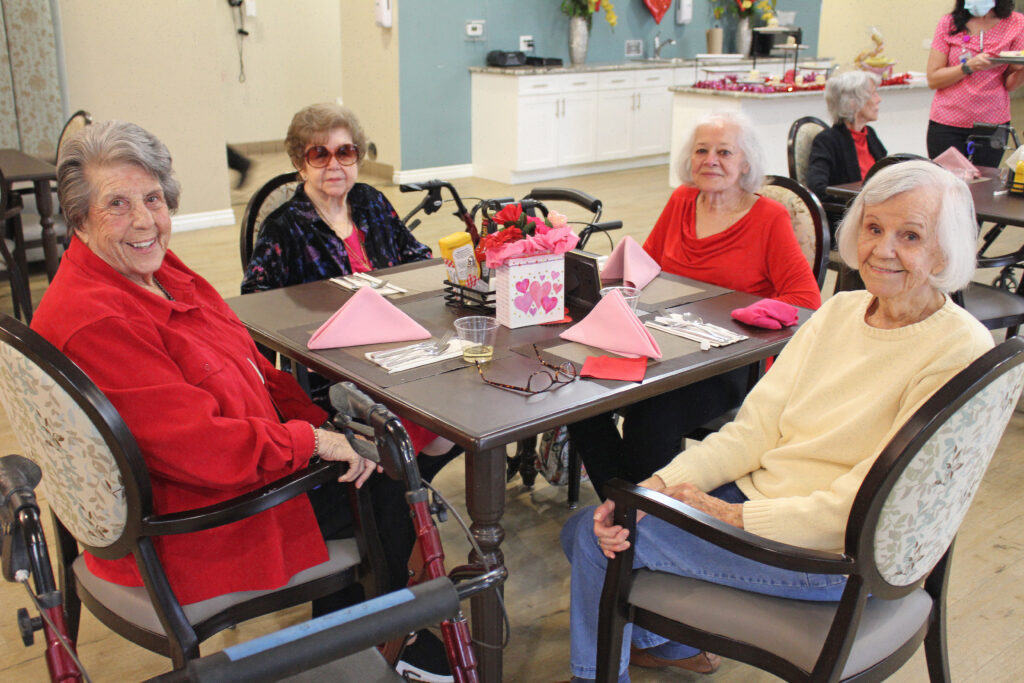 Events at Renaissance Village Murrieta
With these changes in mind, we also look forward to what this means for our upcoming events and holidays. The first is our Easter Brunch on Saturday, April 8, from 11 a.m. – 1 p.m. This event will feature a delicious brunch menu Chef Taylor and his team prepared. Residents and their guests will also be able to take photos with the Easter Bunny and participate in an Easter Egg Hunt. We look forward to welcoming visitors back for this fun event.
The 2023 Walk to End Alzheimer's
On Thursday, March 30, we kicked off our 2023 Walk to End Alzheimer's fundraising efforts. Residents, staff, and visitors made a $5 donation for each of the directors they chose to pie in the face. The directors received a plethora of whip cream pies to the face, all in good fun, to help raise funds for Alzheimer's. We are ramping up to raise funds for the cause, and you can also support the team by joining it or donating at https://bit.ly/TEAMRVM23.
Lastly, visit Continental East – Fund VI, LLC to learn more about Renaissance Village Murrieta.