Continental East Fund IX, LLC., or Renaissance Village Indio, is also in the pipeline for Continental East Development. Renaissance Village Indio is an excellent prospect for Continental Regional Center, subject to obtaining entitlements and USCIS approval. This project's design will innovate the senior living option industry, in true Renaissance Village fashion. It consists of 163 triplex units and a recreation center with a projected $82.5 million valuation.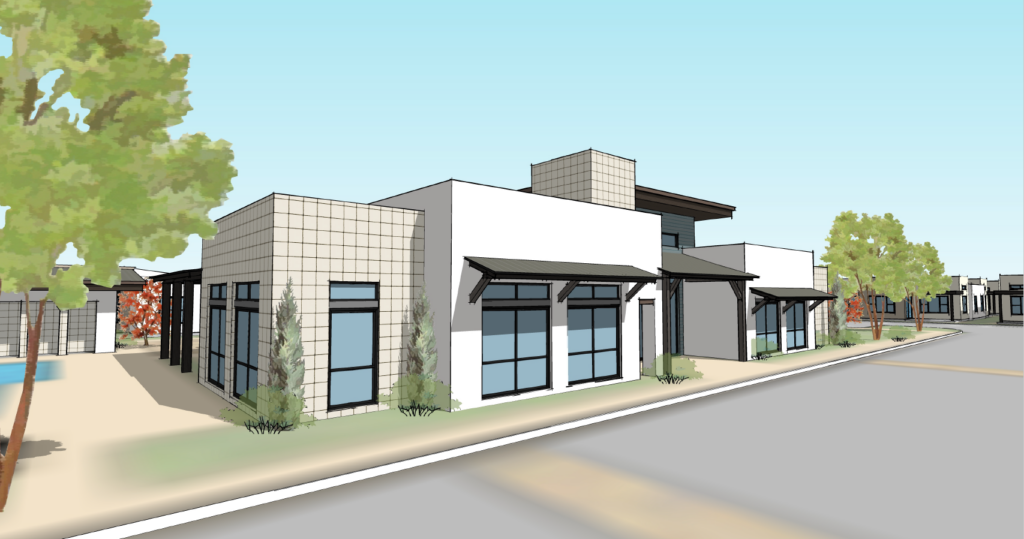 Independent Living Community
Renaissance Village Indio will be positioned as an independent living community, which will be less costly to manage as the Department of Social Services does not govern them. This model also allows us to maneuver around the national caregiving shortage assisted living communities are
experiencing. The plan for senior rental cottages with concierge services was so well received by the city that they asked us to include more units in place of a memory care campus on the remaining five acres. Our plans for Renaissance Village Indio would be a new concept for the area as the only current senior-specific rental options are apartments or homes with costly HOA fees.
Market Trends for Boomers
The Indio property is surrounded by 10+ age-restricted golf course communities and is adjacent to Sun City Shadow Hills, a Del Webb development with over 3,400 age-restricted homes. Market trends indicate the Boomer generation would prefer to rent vs. buy. Homeowner rates for seniors have been declining since 2008 as more look to rent after selling their homes. With a rental model, tenants remove the burdens of homeownership like rising property taxes, high HOA fees, maintenance, and tenants are more liquid from the home sale that they can use for other investments or care. Tenants can downsize and gain convenience, flexibility, and personalized services.
Our universal design will be safer for residents and allow them to stay in the home longer. We also have a low-cost basis for building the project as we acquired the land during the great recession. Indio is one of the fastest growing cities in the U.S. and has a significant senior population (26% of the population is 62+ years old). You can see the success of this concept in Treplus Communities. Treplus currently has five communities in the Midwest and created an investment partnership last year with Welltower, one of the largest REITs in the United States. Continental East Development is hard at work obtaining entitlements and environmental studies for this project. Continental Regional Center is eager to provide updates on an EB-5 offering as they arise.
Lastly, to learn more about this project, visit Continental East Fund IX, LLC.