Phases II & III of Continental Villages broke ground on Wednesday, July 13. The groundbreaking ceremony commemorated an exciting and much-needed mixed-use project for the city of Moreno Valley. We were pleased to welcome honored dignitaries, such as Moreno Valley Mayor Dr. Yxstian Gutierrez, Council Member Ulises Cabrera, Council Member David Marquez, Chairman of the California Workforce Development Board, and Board Member of the Education for the Riverside Unified School District Dr. Angelo Farooq, Assembly Member Jose Medina's office, and trusted partners of CED.
Celebrating Success
Al Rattan, President of Continental East Development, gave a brief overview of the project and how it will benefit the city. Brennan Riddle, Project Manager, thanked the various members of our team for their support of the project. CED also received certificates of recognition from the State of California Senate, the California Legislature Assembly, and the City of Moreno Valley. The afternoon was an exciting celebration of the success of Phase I and what to expect for Phases II & III.
Project Updates
Since the groundbreaking ceremony, our team has been hard at work making the next steps of this project a reality. Rough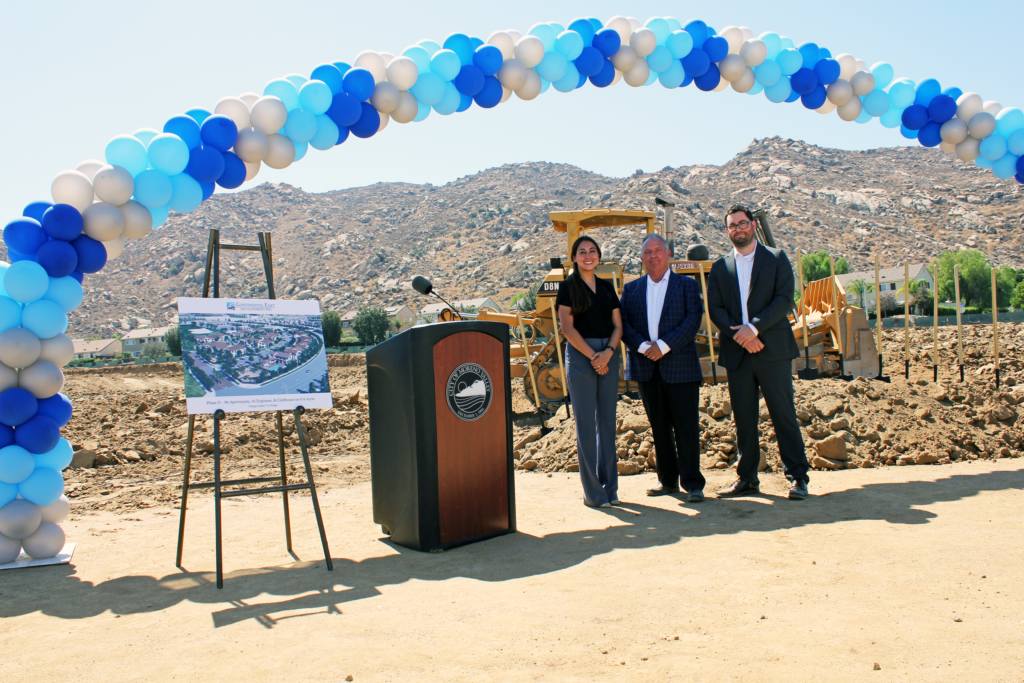 grading, retaining walls, and on-site drainage are underway for both phases. We have exported nearly 16,000 yards of soil for Phase II. In addition, we have the underground infrastructure slated for Phase II to begin in November 2022.
Both phases are in plan check with the city of Moreno Valley for its precise grading, architecture, mechanical, electrical, structural, plumbing, and landscape plans. We anticipate receiving building permits by year-end, subject to city approval.
To learn more about Continental Villages, visit Continental East – Fund III, LLC.