On Wednesday, September 14, Renaissance Village Murrieta had the privilege of hosting the City of Murrieta's Medical Leaders Luncheon. Various medical leaders in the area came together to share a delicious meal prepared by Chef Mariel and her team, and share about their organizations and the exciting up-and-coming advancements for their teams. It was a great opportunity to get to know others in the industry.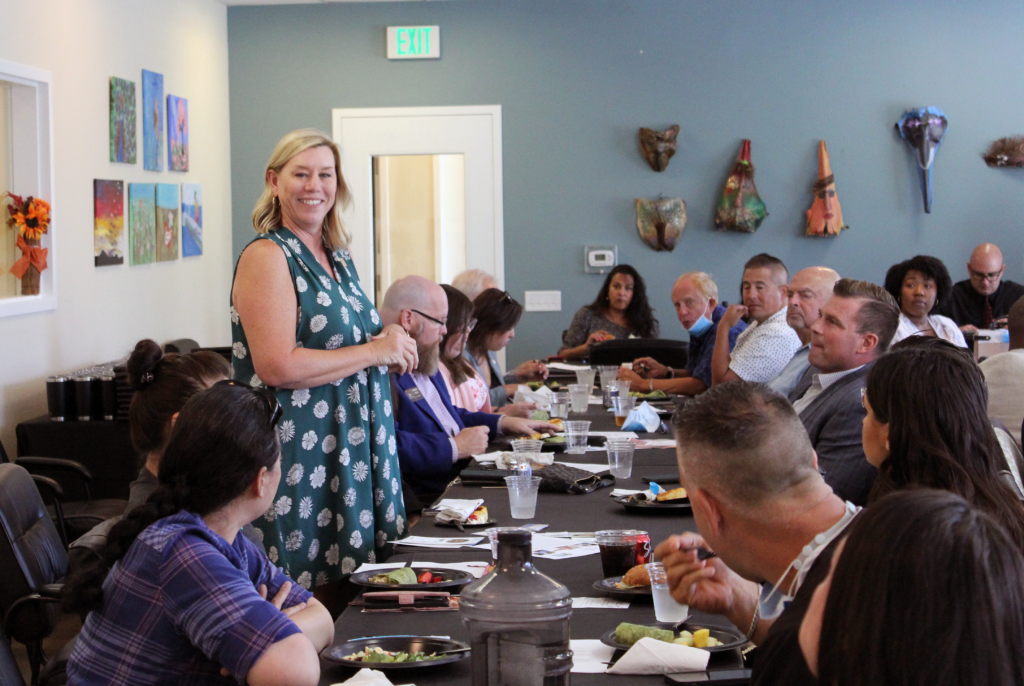 Outings Resumed
The Summer months brought more opportunities for activities outside of the community. Laurel, Life Enrichment Director, resumed taking residents on trips in the surrounding area. These trips include lunch spots at various local restaurants and shopping trips at local stores. Residents have enjoyed these fun times to spend with fellow residents and run an errand or two.
Fundraising for the Walk to End Alzheimer's
We've been fundraising for the Walk to End Alzheimer's, which will take place on Saturday, October 1, at South Coast Winery. We look forward to getting together with the other teams to celebrate the money raised this year. To see our fundraising efforts, join our team, or donate, you can visit our team page at https://bit.ly/TEAMRVM22. We thank you in advance for your support!
National Assisted Living Week
National Assisted Living Week was September 11-17, 2022, which celebrates the role of assisted living in caring for America's seniors and individuals with disabilities. This year's theme was Joyful Moments. We worked with some trusted vendors to create joyful moments for our staff throughout the week. We hosted an encouragement wall, asking residents and staff to leave a piece of encouragement on a sticky note for others. We also encouraged them to take someone else's contributions with them. Vendors also stopped by with delicious treats and meals for our staff members to show their appreciation.
Lastly, to learn more about Renaissance Village Murrieta, visit Continental East – Fund VI, LLC.