After the success of USACRC Project V, we are excited as we move forward with the masterplan's subsequent phases. On Wednesday, July 13, Continental East Development, Inc. (CED) officially broke ground on Phases II and III.
The Groundbreaking Ceremony
Moreno Valley Mayor Dr. Yxstian Gutierrez, Council Member Ulises Cabrera, Council Member David Marquez, Chairman of the California Workforce Development Board and Board Member of the Education for the Riverside Unified School District Dr. Angelo Farooq, a representative from Assembly Member Jose Medina, other local dignitaries, and trusted partners of CED attended the ceremony.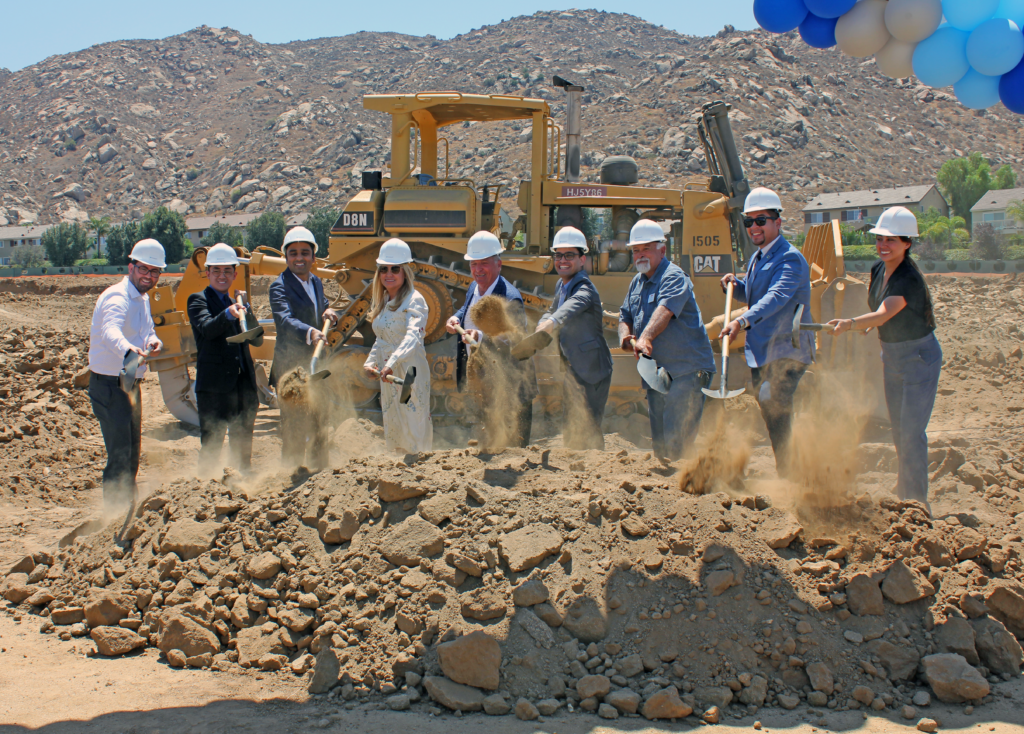 Recognizing CED's Success
Al Rattan highlighted how Phase II will serve the tremendous housing demand for employees working at the various distribution centers in the growing area. Phase III will also provide opportunities for Moreno Valley residents to enjoy the area's new dining and retail options.
The State of California Senate, California Legislature Assembly, and the City of Moreno Valley presented CED with certificates of recognition. Mayor Gutierrez and Assembly Member Jose Medina's representative congratulated CED on its success in Phase I and the opportunities Phases II and III will bring to the city.
"Al Rattan and Continental East Development have been great partners and have created incredible projects that have transformed Moreno Valley," said Dr. Yxstian Gutierrez, Mayor of Moreno Valley. "I am excited to see this project create more opportunities for families to dine, shop, work, and establish roots in Moreno Valley."
Phases II & III
Phase II will feature 112 units, which include 96 apartments and 16 two-story duplexes, and a recreation building. Phase III will consist of over 21,000 square feet of retail space.
Continental Regional Center looks forward to seeing CED complete this project, which will provide more housing for Moreno Valley residents and commercial retail for new businesses in the area. We extend our gratitude to everyone who attended our groundbreaking ceremony and showed their support of this project.
For more information, visit Continental East Fund III, LLC.