Project V Moves Forward
2021 was an excellent year for USACRC Project V. During 2021, CED's subsidiary CEF Fund III, successfully sold Continental Villages Phase I for $35 Million USD. The project was purchased by FPA Multifamily LLC., which is a renowned builder and developer of apartment communities throughout the United States.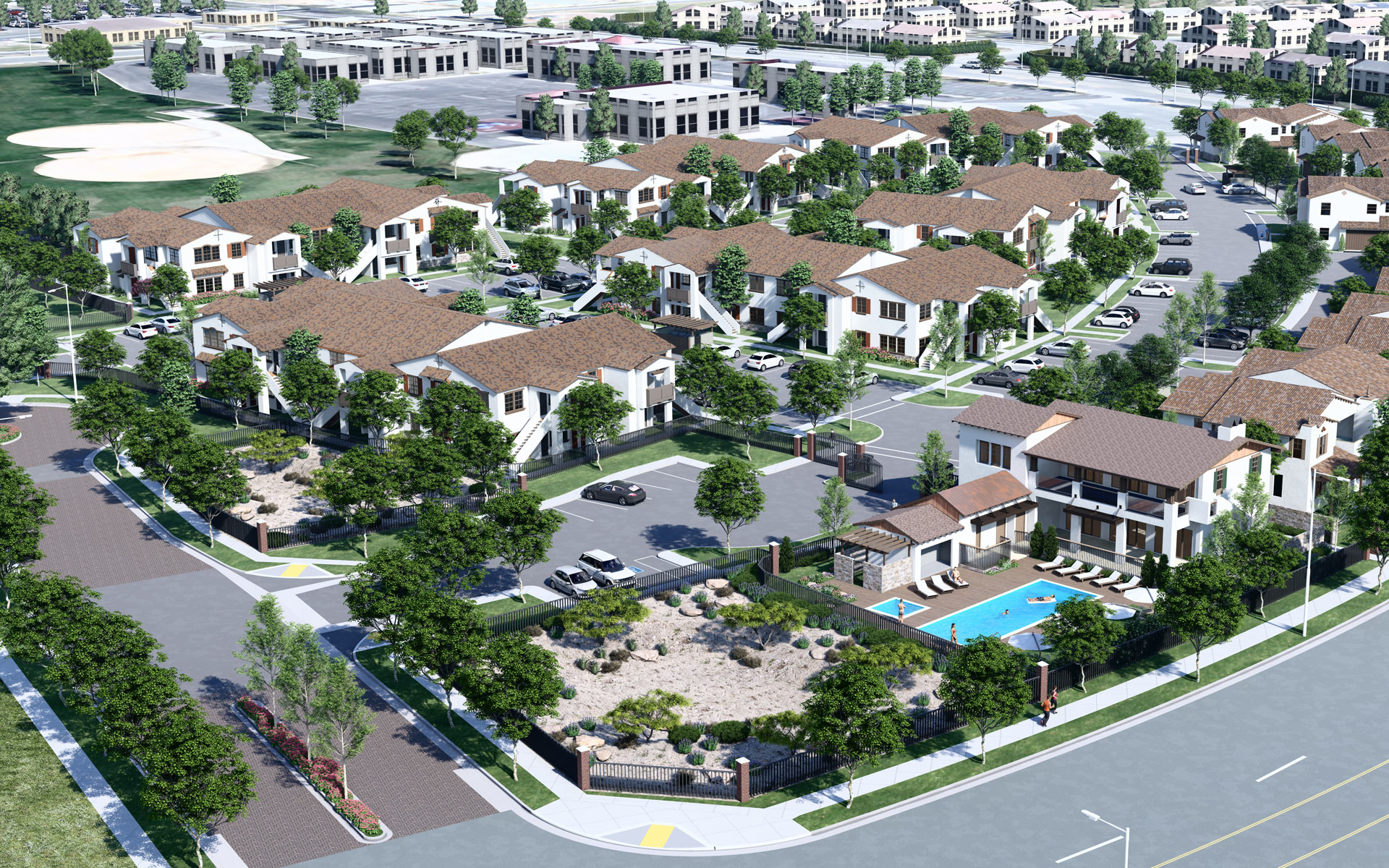 Phase II - Continental Pointe
Continental Pointe is the second multi-family component of this three-phase project. During the entitlement planning for Phase II, the City of Moreno Valley staff asked us to consider a higher density. To mitigate potential concerns from our adjacent neighbors we asked staff to re-evaluate down zoning the project to a density of 13 units per acre. By all parties working together when the redesigned project came in front of
the Planning Commission it received unanimous approval including approval from the local residential community. The final result was a Win/Win for everyone. Phase II will include 112 market-rate units: 96 apartments and 16 duplexes. Furthermore, the design received a higher approval rating from the community. With two-story duplexes, the complex gives its surrounding neighbors more of a single-family home feel.
Phase III - Continental Plaza
Phase III was initially zoned for single-family homes. However, after the market conditions improved, we re-evaluated the prior master plan. The city of Moreno Valley asked us to consider entitling a portion of the site for retail use. To meet this need, we rezoned the site for commercial retail use. Phase III will use its 2.84 acres for a ~21,000 square foot community retail and commercial center.
---