Executive Director Celebrates Five Years!
This September, LaTonya Davis, Executive Director of Renaissance Village Rancho Belago, celebrated five (5) years with the community.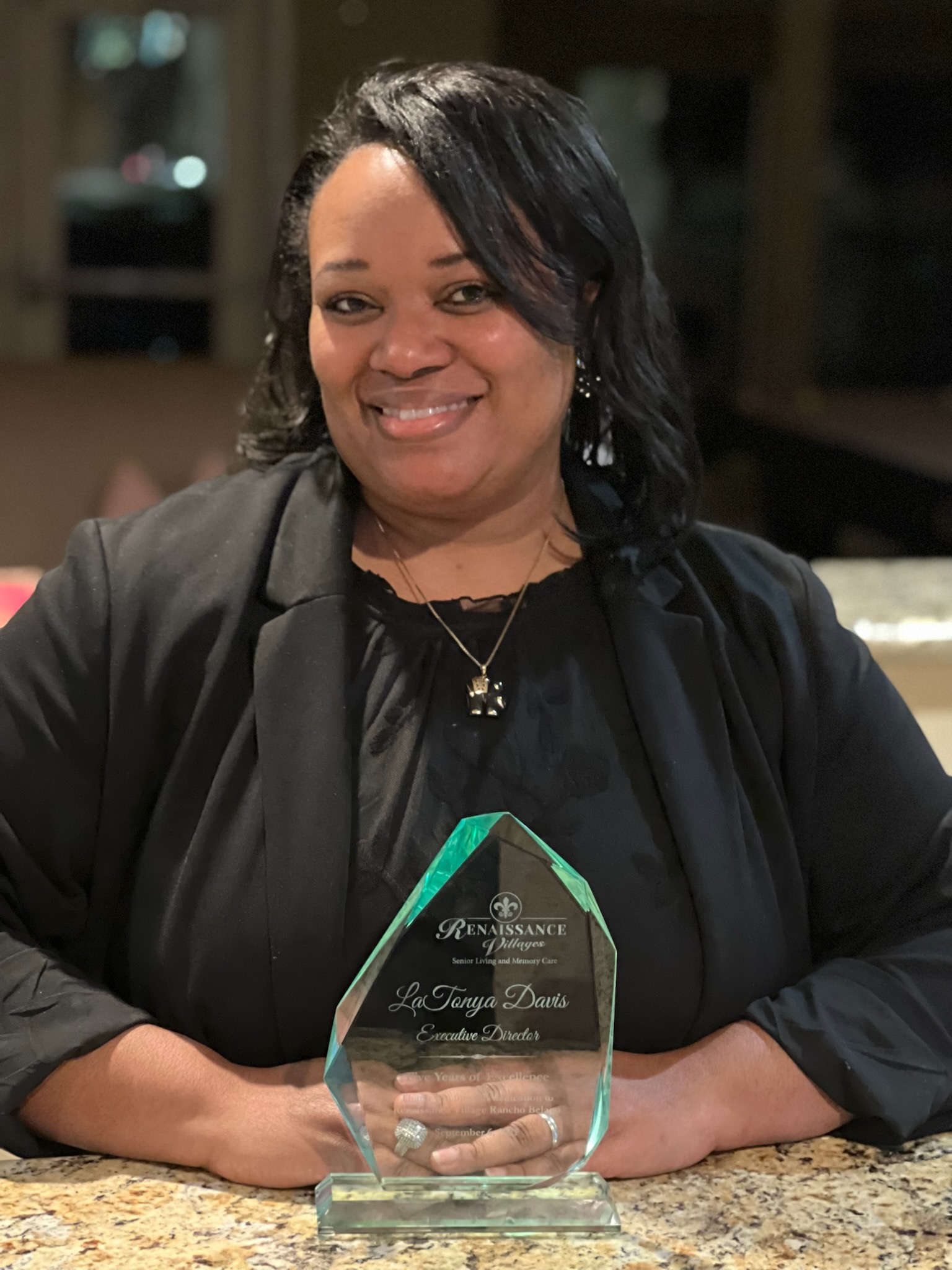 As an LVN, LaTonya joined Renaissance in 2016 as a Wellness Assistant before her promotion to Wellness Director. She then assumed the role of Assistant Executive Director and was eventually promoted to Executive Director in December 2019. Davis has worked tirelessly to combat COVID-19 and has ensured residents and staff have adequate support and PPE. She is also regularly communicating with families and POA's to put their minds at ease during this tumultuous time. She has been an integral part of successfully leading the community during this pandemic, and the company is eternally grateful.
Renaissance Villages Celebrates Veterans Day
Renaissance Villages does everything to ensure that veteran residents receive the honor and support they deserve. The veteran discount, Veteran Wall of Honor, and celebrating National Holidays are various ways the community observes this. This year on Veteran's Day, Renaissance Village Rancho Belago partnered with ECHO Hospice to honor veterans and their surviving
Hospice to honor veterans and their surviving spouses. ECHO Hospice's chaplain delivered remarks and then acknowledged each veteran's service by presenting them with a plaque and a salute. Each surviving spouse received a beautiful bracelet to commemorate their service on the home front. After the ceremony, residents enjoyed a delicious meal prepared by Chef Omar and his team.
Lastly, to learn more about Renaissance Village Rancho Belago, visit Continental East – Fund VII, LLC
Murrieta Celebrates Veterans
Veteran's Day is a special time at Renaissance Village Murrieta. This year, Activities Director, Laurel Gerdhart, put together many activities for the residents to participate in throughout the day to celebrate veterans. Residents began the day with a flag pinning ceremony. Brian Taube, Executive Director, Trevor Stokes, ONR, Inc.'s Director of Rehabilitation, and Maria Garcia, Director of Community Relations, pinned a flag on each veteran. In addition, they received recognition for their branches of services and a salute. After the ceremony, Ron Hallock gave his presentation of War on the Home Front, which discussed what things were like at home during World War II. Ron also brought parts of his extensive collection of military memorabilia.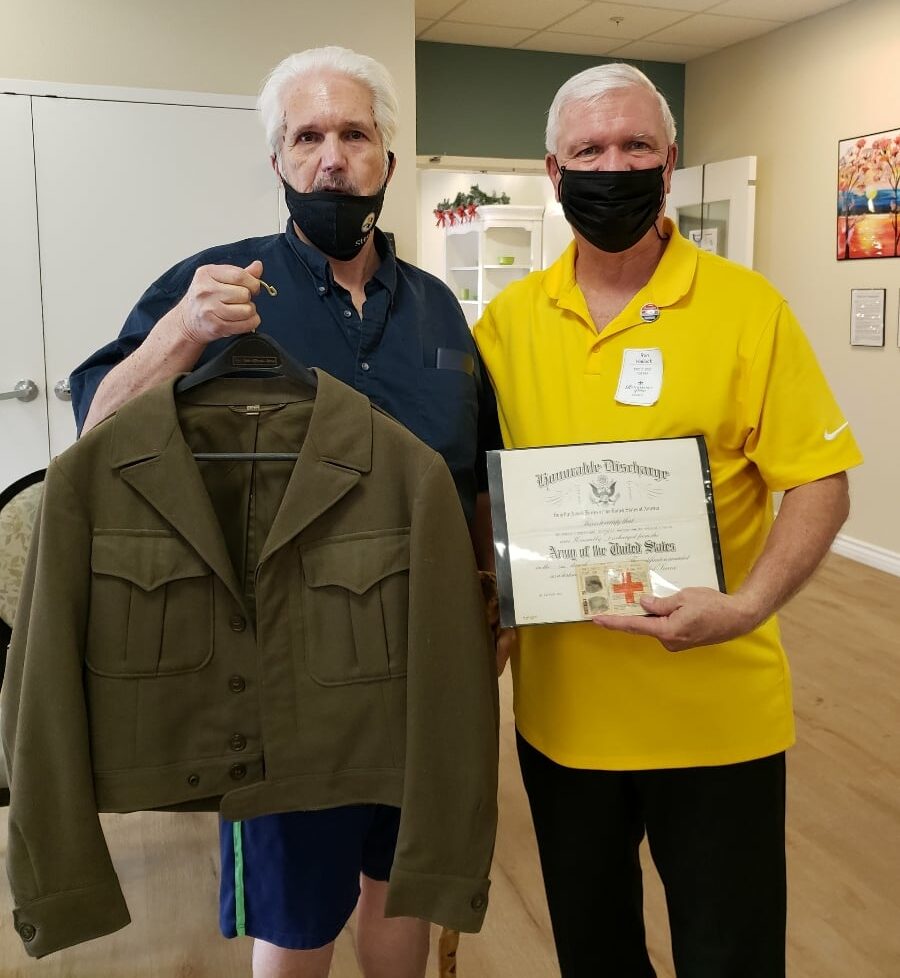 Later that afternoon, residents put together care packages for Support Our Troops. Each care package included various snacks and needed items for male and female troops. Residents also packed handwritten cards and a group photo to personalize the boxes further. Guitarist Mike Finn performed at the weekly Happy Hour with an exceptional Support Out Troops theme.
Pearl Harbor Remembrance
We invited Ron Hallock back for Pearl Harbor Remembrance Day. Ron discussed Pearl Harbor from all angles, and resident Don P. shared his own first-hand experience from that day. In addition, resident Wayne E. gifted Ron his father's Army uniform jacket, Honorable Discharge certificate, and draft card to share with his presentations. Wayne decided to offer this gift because he believes in the great work that Ron is doing in educating others about history as a whole.
Lastly, to learn more about Renaissance Village Murrieta, visit Continental East – Fund VI, LLC.