Continental Villages Apartments in Moreno Valley
The market conditions are strong in Moreno Valley, as many seek to relocate to the suburbs. There is a high demand for apartments in the area. We have seen a strong desire for each phase of this project from the Chamber of Commerce and the surrounding community.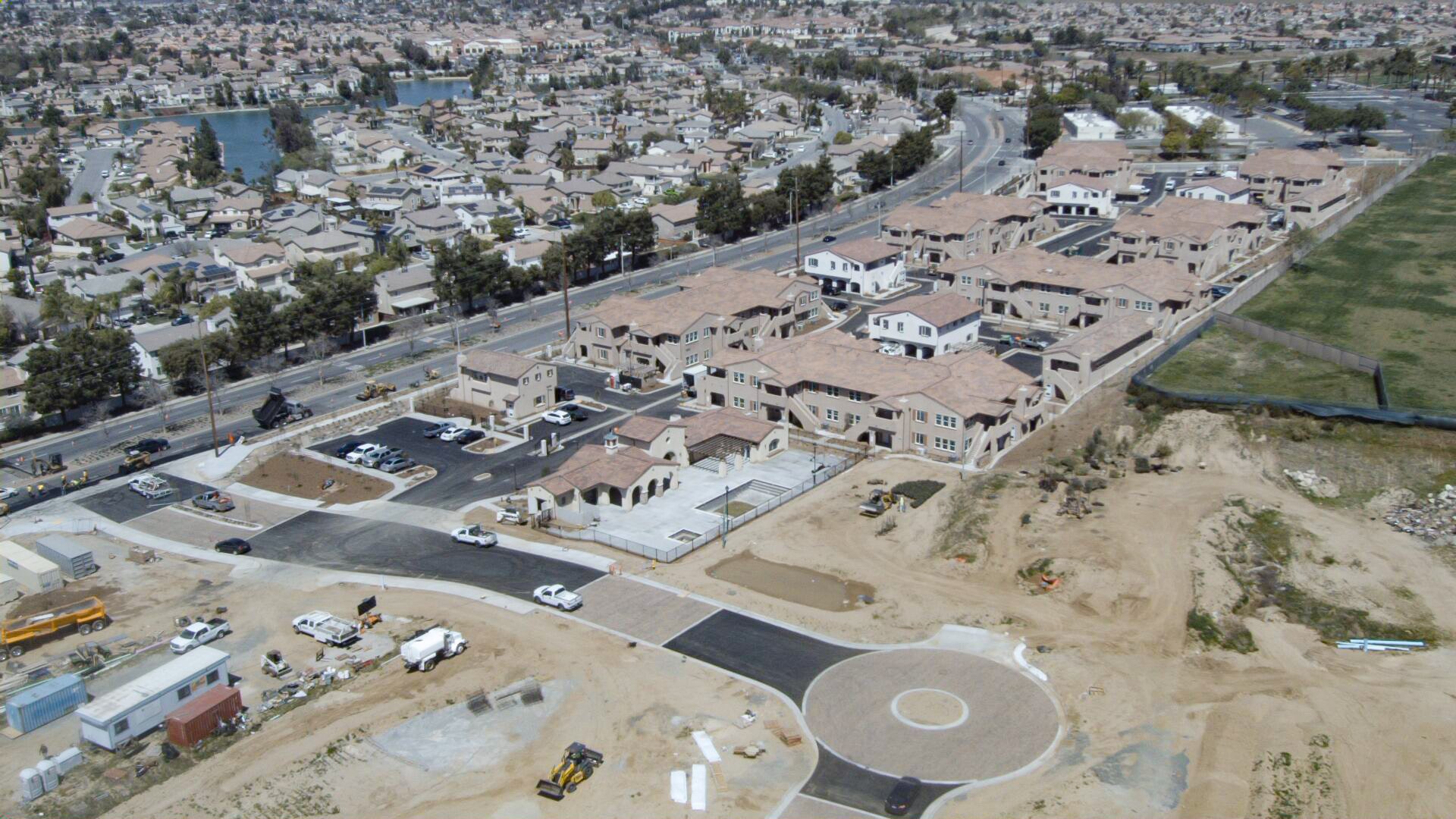 Phase I – Overall
The flatwork for sidewalks, ADA ramps, handrails, etc., is complete. The asphalt's cap paving has begun, and the perimeter fencing is 90% complete. The offsite landscape is done, and the on-site is roughly 25% complete. The interiors of the buildings are done with plans to finalize with the addition of carpeting and appliances. The more minor exterior details, such as
the rain gutters, trim pieces, stair handrails, and exterior lights, are almost complete.
Phase I – Recreation Building
The interior of the Recreation Building and its exterior painting is complete. The pool deck is also finished. Gates for the breezeway, equipment, and pedestrian access are fabricated and installed, leaving paint as the final step. Outdoor living areas are nearly complete. Lastly, the carport material is on-site and ready to commence once cap paving is done.
Lydia's Way
Pervious paving is complete and cap paving up to the entrance of Phase I is also done. In addition, both the Lasselle Drive approach and bus bay are complete.
Phase II
We awarded the precising grading civil engineering contract. Phase II architecture is now in progress. In addition, there's an estimated start of site grading for Summer 2021. Lastly, the project has an updated architecture and the kick-off meeting with the architects, engineers, and owners took place.
To learn more about Continental Villages, visit Continental East – Fund III, LLC.
---