Continental Villages' Safe and Efficient Job Site
While this year was challenging for many businesses, Continental Villages continued to move forward throughout the year. The construction team and its various contractors made substantial efforts to keep all members safe and efficient on the job site. COVID-19 continues to impact the progression of this project. It's affected the project regarding our underground pipeline, paving, and landscaping teams, which takes the entire teams off-site as they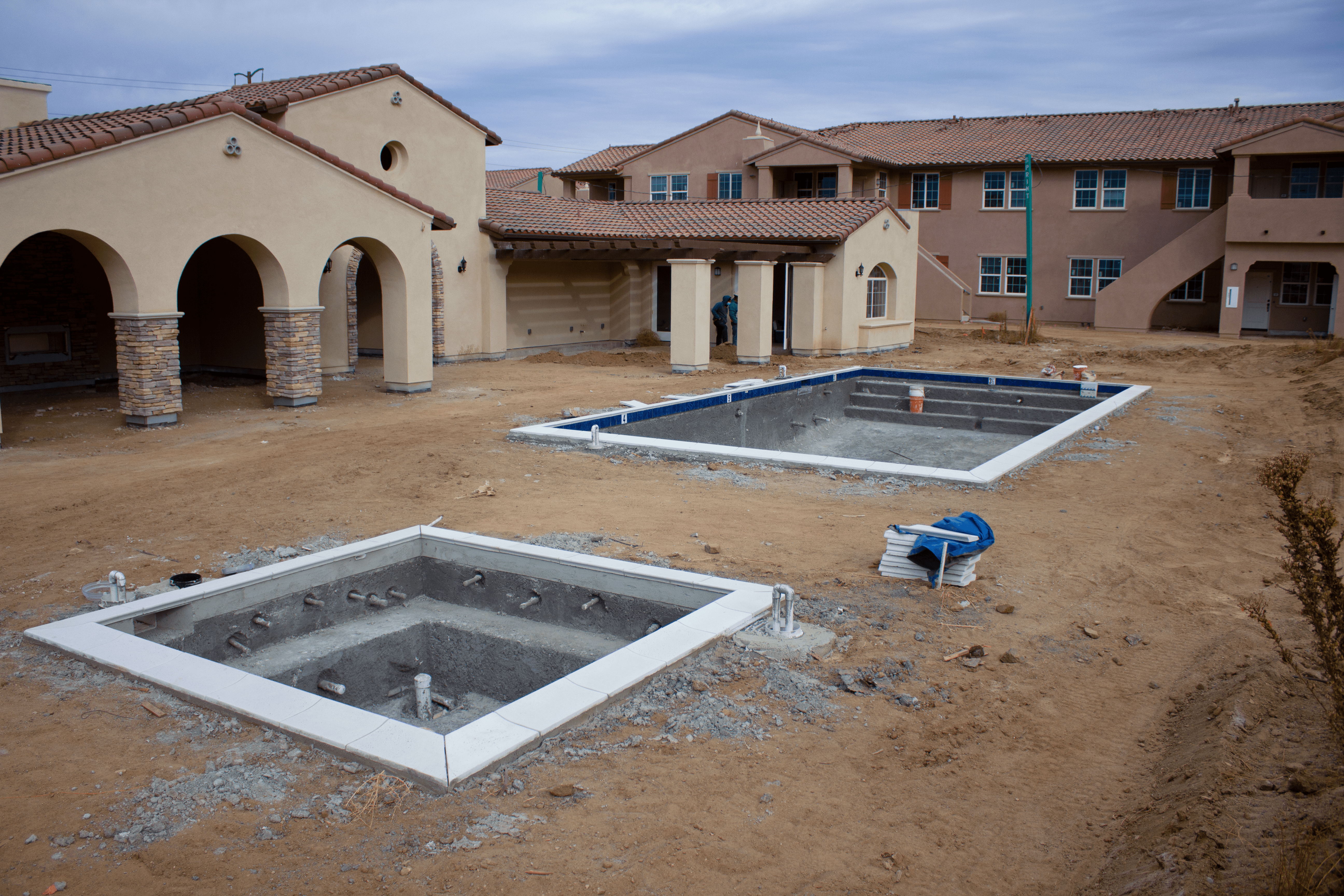 quarantine. In addition, it's also impacted the city staff by causing inspections to take place at a slower rate. However, we are hopeful with the approvals and implementation of the COVID-19 vaccines, and we expect to return to normalcy by February 2021. Phase I of the project, barring any further COVID-19 delays, is expected to open during Spring 2021.
Phase I Updates
We've made great strides in completing various interior and exterior needs for the complex. We are installing
interior finishes and have almost completed cabinets, counters, flooring, etc. The team installed doors and their hardware and painted the trims. We also ordered carports. The construction team finished pool concrete and plumbing, and we are in the process of installing pool coping and tile. Fine grading is 50% complete, and the sidewalks are 30% completed. We've completed landscaping irrigation, and we are planting vegetation. In addition, we are installing signage and fence panels.
Lydia's Way Updates
We're also moving forward with Lydia's Way construction. We installed curbs, gutters, and drive approaches. In addition, we connected the storm drain connected in the street and tied it to the previous paver, which we also installed. Finally, we installed the AirVac assembly, and we're spreading out the pavement base.
Phase II Updates
We are already working on final civil engineering for Phase II of the project. Phase II site work is forecasted to commence as early as late spring 2021.
To learn more about Continental Villages, visit Continental East – Fund III, LLC.