Reopening Services
Renaissance Village Rancho Belago, like many other businesses in Moreno Valley, faced the impacts of COVID-19 over the last several months. The Renaissance Village team was quick to respond to the situation. In addition, their aggressive and thoughtful decisions allowed the community to control and minimize the spread of the virus. Since then, Renaissance Village Rancho Belago made strides to protect residents and staff, while also reopening its various services for residents and the seniors of the surrounding area.
Reopening Activities & Dining
Renaissance Village Rancho Belago resumed daily activities with modifications to protect residents and staff. They also encourage residents to wear masks and practice social distancing while interacting with their fellow residents.
In addition, the Dining Room reopened with modifications for lunch dining. Lunch dining hours were expanded to two separate times to ensure there are fewer people in the Dining Room at once and provide ample opportunities for residents to social distance. In addition, the reserved mealtimes also allow staff to disinfect and sanitize in between meals.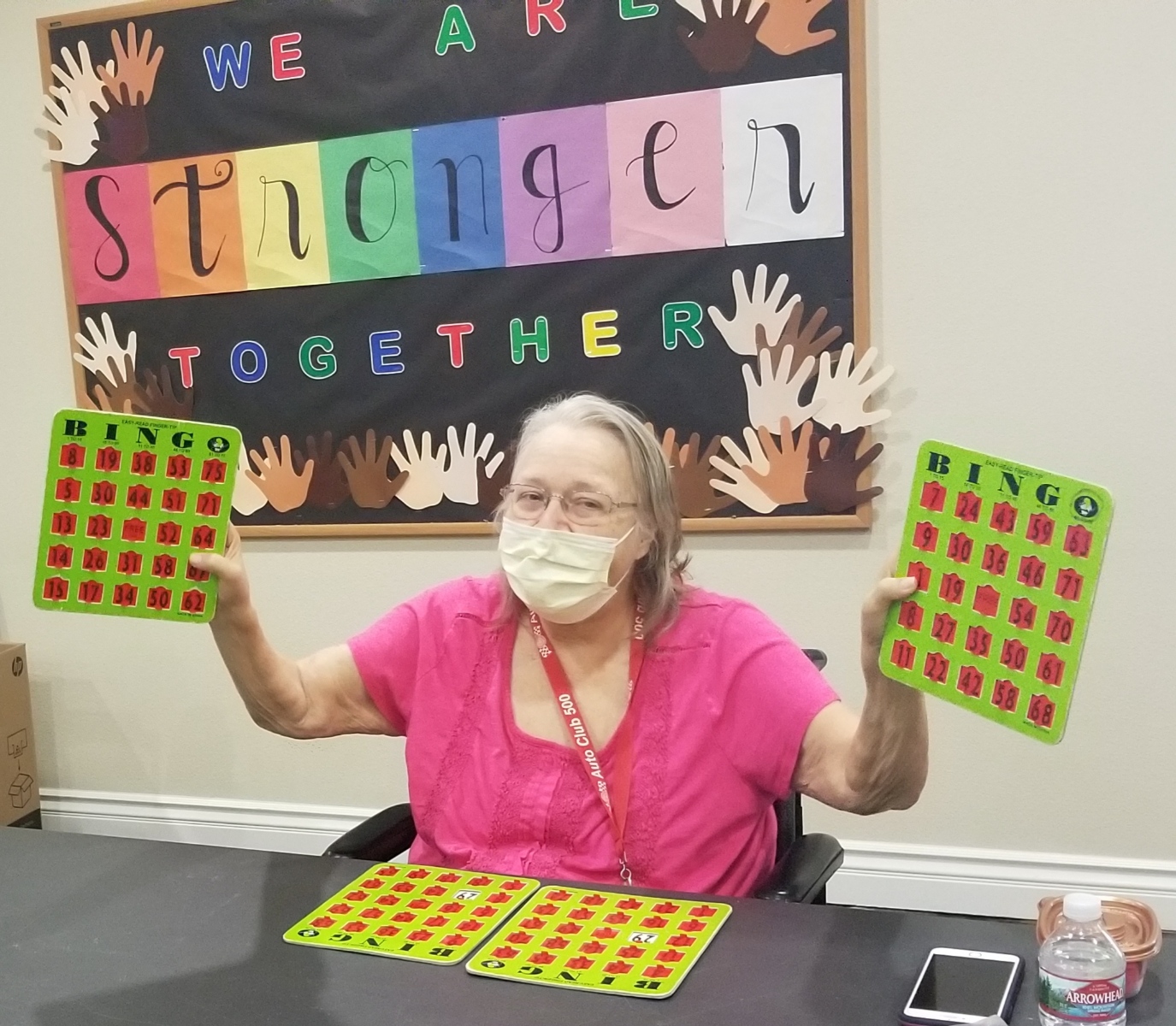 Residents are also required to wear masks in the Dining Room at all times unless they are eating. The community understands that not everyone feels comfortable sitting in the Dining Room at this time. As such, we've provided a to-go option for the residents who feel more comfortable dining in their apartment.
Salon Reopened
Laura, the community's beautician, returned on a limited basis to provide personal care grooming services for residents. Residents also require an appointment, protective barriers are in place, and the salon is cleaned and disinfected after every resident. In addition, Laura and the resident wear face masks during the appointment.
Now Accepting New Residents
Renaissance Village Rancho Belago also resumed accepting new residents to the community with modifications to the move-in process. In addition, those interested in assisted living or memory care can tour the community virtually with the Director of Community Relations. As a condition to move-in, new residents must receive two negative COVID-19 tests as close together as possible. On move-in day, they are asked to quarantine for 14 days or wait for their second test results to come in, whichever comes first. In addition, when moving in, our staff assists residents with moving in their belongings.
Lastly, to learn more about Renaissance Village Rancho Belago, visit Continental East – Fund VII, LLC
---