Continental Villages Apartment Homes
Continental Villages' 19+ acre mixed-use development is envisioned to improve the local communities' livability. By having a coffee shop, restaurants, and retail facilities within walking distance, residents can also shop local.
"The development will create a vibrant environment within the project itself," said Al Rattan, President of CED. "For example, you ideally want people who are living in your residences or nearby local homes to also be able to walk to a local restaurant. Continental Villages also promotes a sense of place."
Continental Villages' Phase I consists of 125 market-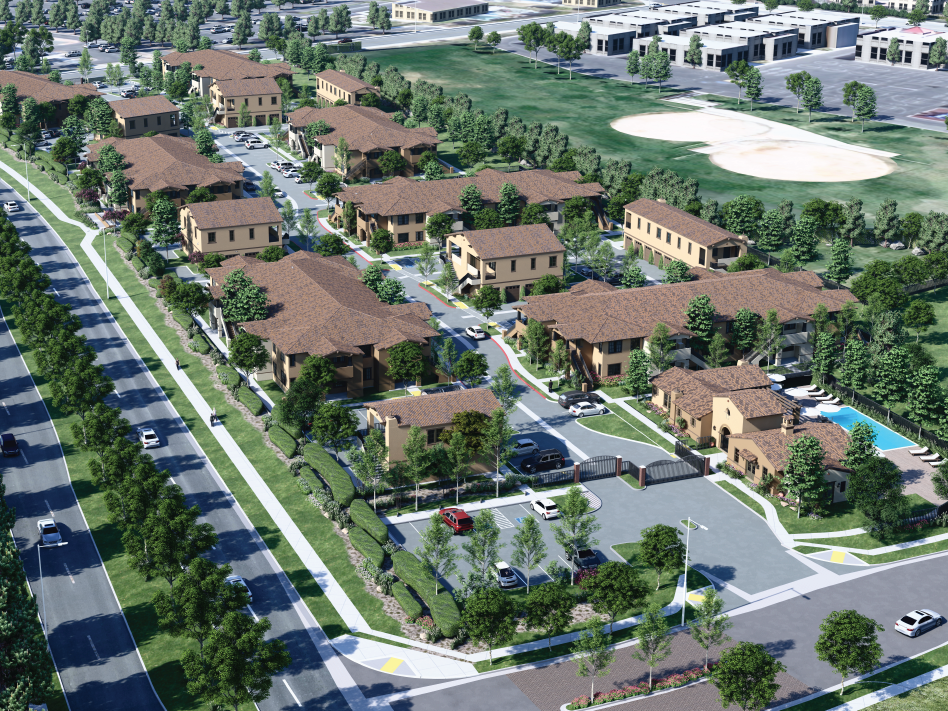 rate multi-family apartments and is now under construction. In addition, on-site utilities and concrete building foundations are nearing completion. Vertical construction is also scheduled to commence in February 2019 with project completion set for January 2020.
An Answer to Housing Needs
Therefore, with an eye on flexibility and livability, Continental Villages will meet the community's increasing demand for
multi-family
apartments, duplexes, and local retail facilities
. In addition, w
ith the site's proximity to Moreno Valley College, CED also recognized an opportunity to add significant value to students, faculty, and residents
.
For example, by re-entitling the 19+ acres located next to the college, Continental Village apartments will also provide much-needed housing for the school's increasing student population
. So, this Master Planned community will consist of apartments and duplexes. As a result, this is also ideal housing for the college's teachers and faculty as well.
Continental Villages' design theme is to encourage residents to get to know their neighbors
.
The recreational clubhouse will also house the leasing office, a community room, and a swimming pool
. In addition, a 
unique aspect of Continental Villages is its inclusion of an adjacent retail center
.
Finally, Continental Villages' retail center will also offer an open outdoor area for residents and students to exercise, socialize or relax
.
Lastly, to learn more about Continental Villages, visit Continental East – Fund III, LLC.
---