Renaissance Village Rancho Belago Receives Positive Feedback from CNA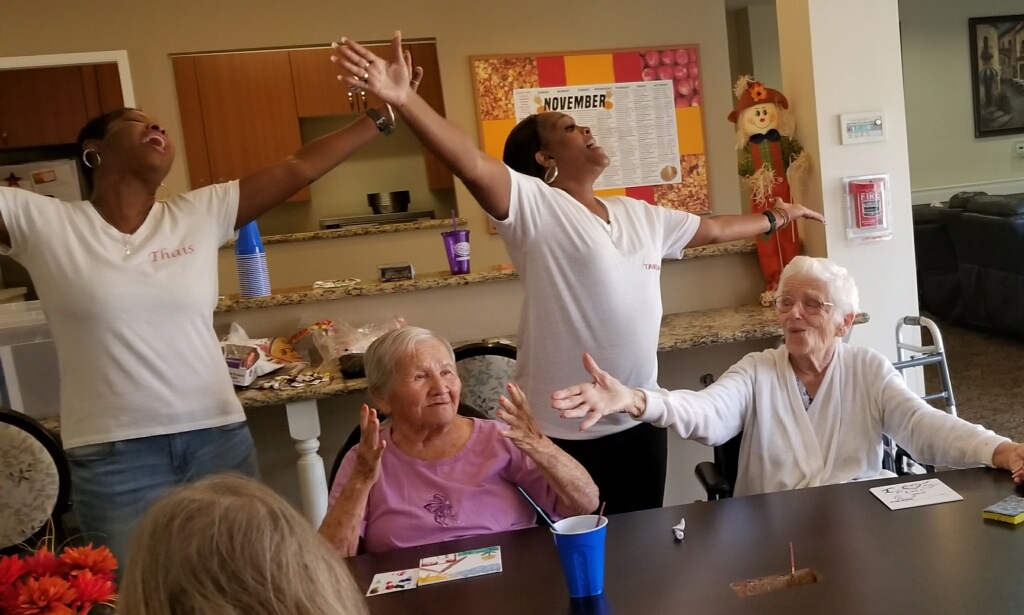 Renaissance Village Rancho Belago (RVRB) recently worked with CNA, one of the largest U.S. commercial property and casualty insurance companies, to undergo a Risk Control Assessment on the community. This assessment service allows companies to identify and manage the risk exposures across their businesses. The RVRB management deemed the feedback they received as very positive documentation of the quality of care we offer residents.
The CNA representative who conducted the assessment also mentioned that out of the thousands of facilities she visits, Renaissance Village Rancho Belago has to be one of the top three. She was also impressed with our documentation methodology and operational follow-up system and reported that RVRB is beautiful and well-maintained.
Judith Pierfax, Regional Executive Director, shared that the audit validated the hard work our team puts in to ensure the quality of care and maintain the building in compliance with not only internal policies but also external regulations. Additionally, it let the management team know that we are heading in the right direction and the systems we are implementing from years of experience are working.
Transitioning from Assisted Living
to Memory Care: Ms. J's Story
Renaissance Village Rancho Belago is a purpose-built community that provides opportunities for residents to age in place whenever possible as their care needs change. Sometimes that means a transition from assisted living to our secured memory care setting. Ms. J., one of our earliest residents, is an excellent example of a successful transition.
The early indicators for Ms. J. were relatively minor. Over time, she began to need reminders to do things such as bathe and change her clothes. Throughout all of these changes, we kept in close contact with the designated family member. We knew that memory care would be the next step, and wanted to manage the change as well as possible.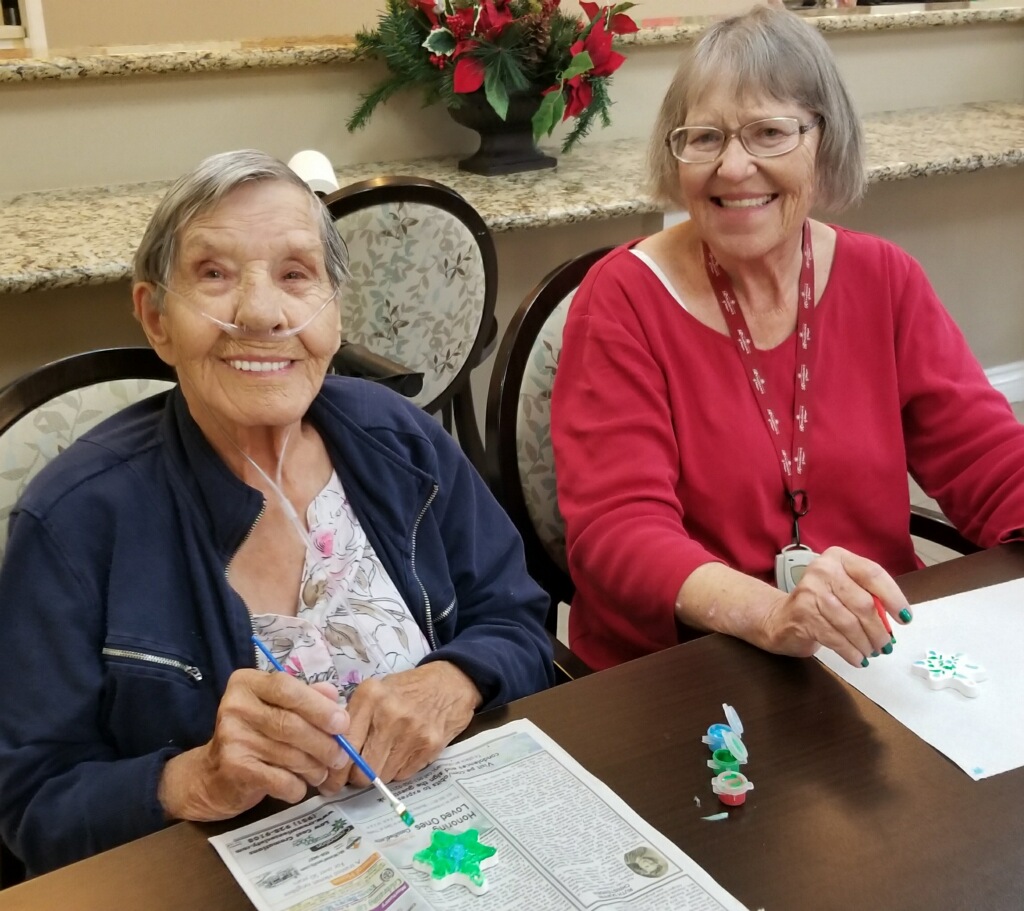 We first wanted to get Ms. J. comfortable and familiar with the activities and care staff from memory care. We accomplished this by "day-tripping" Ms. J. to memory care for activities. We explained to her that we needed her assistance in running activities, and this was a powerful motivator. She was always positive about going to memory care for the day because she was excited to help. This program was doubly beneficial because Ms. J. was beginning to struggle with the activities in assisted living and started isolating herself.
Ms. J.'s loved ones also assisted in going the extra mile in preparing her new apartment. Ms. J. was going to be downsizing and needed smaller furniture. The family purchased new furniture that was very similar in style and also painted it to match her existing bedroom set. This attention to detail was done to ensure that she would enter her new environment with as many familiar things as possible. Ms. J. now participates in just about every activity and is comfortable in her new apartment.
To learn more about Renaissance Village Rancho Belago, visit Continental East – Fund VII, LLC
Increased Growth at
Renaissance Village Murrieta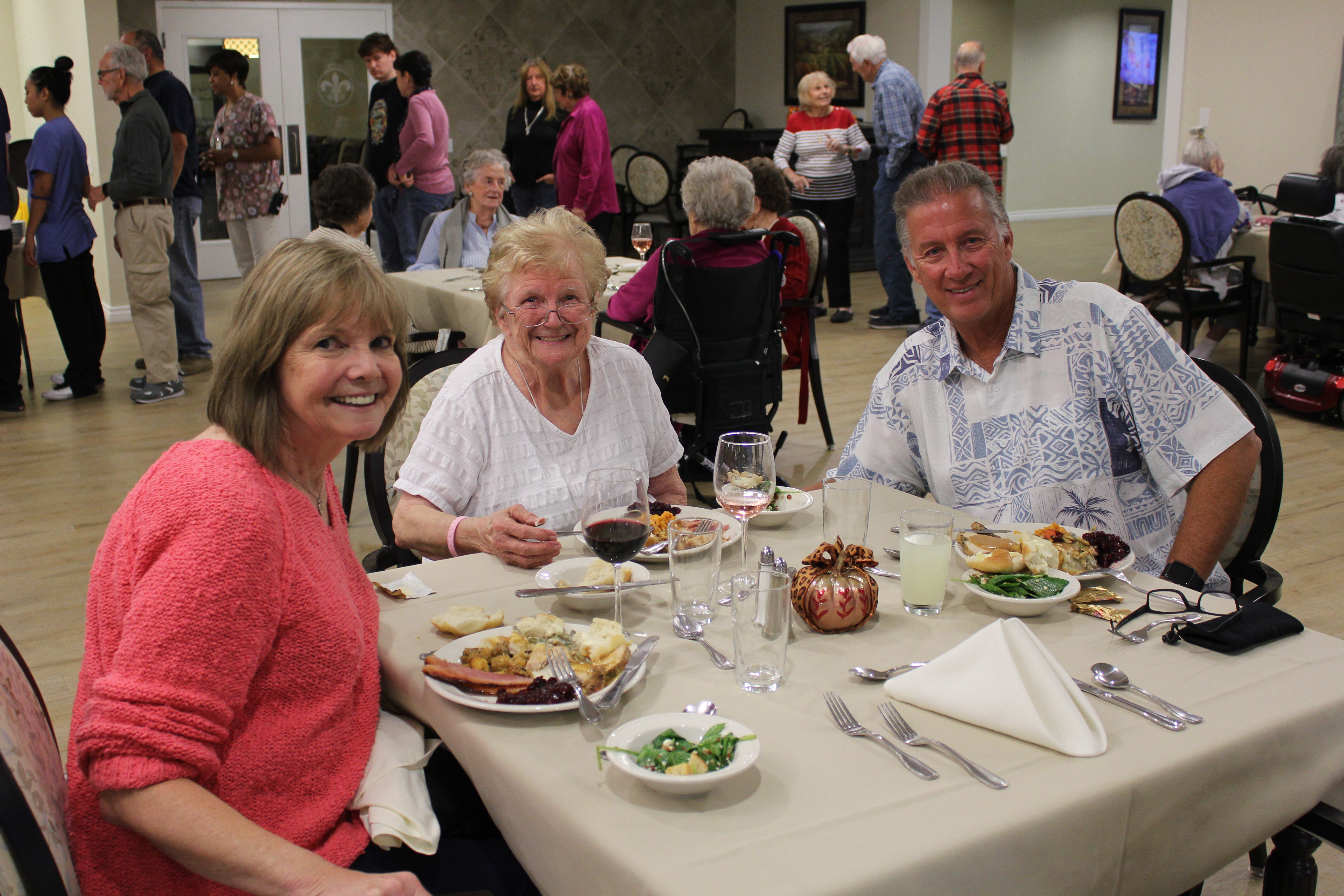 Ashley Percia, Director of Community Relations at Renaissance Village Murrieta, states that our community continues to be a real success story. During 2018 we enjoyed increased leasing activity. Renaissance Village Murrieta has now received City of Murrieta final approvals and certificate of occupancies for the entire community. These approvals include the Assisted Living Tower, Memory Care Villa and two additional villas of which one will serve as a more intimate Assisted Living Building.
According to Lydia Percia we will open the new villa by
February 2019. Lydia also serves as Vice President of both Renaissance Villages and is a licensed Residential Care Facility for the Elderly administrator. She feels "there is a real need to provide alternative care for residents who just need a little more care that would not be available in the traditional Assisted Living setting."
Each new villa will offer up to 20 beds and provide a more intimate setting with its own amenities than that of the Assisted Living Tower. Our Assisted Living Villa is also excellent for short-term stays such as those recovering from surgery or illness.
To learn more about Renaissance Village Murrieta, visit Continental East – Fund VI, LLC.
---