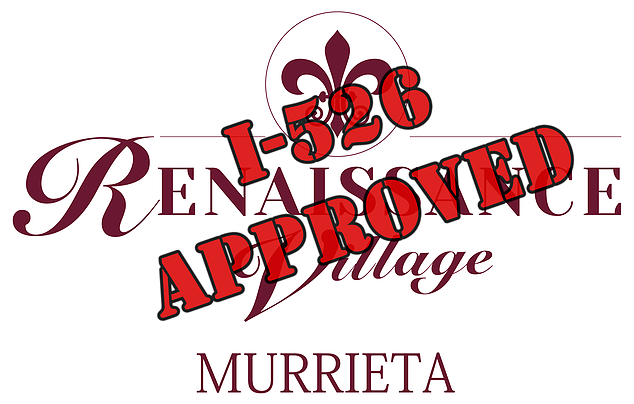 On December 1st, 2015, USA Continental Regional Center (USACRC) investors received their first I-526 approval for Renaissance Village Murrieta.  Renaissance Village Murrieta is currently under construction.  The 161 bed Assisted Living and Memory is located in Murrieta, California.
Renaissance Village Murrieta is now fully subscribed for EB-5 investment.  It is the second of three (3) planned Renaissance Village senior communities to be located in Moreno Valley, Murrieta, and Indio, California.  Each of the three Renaissance Village communities is being developed and operated by Continental East Development.  CED is a real estate development company with international resources, which was launched in 2009 to take advantage of distressed properties in the California real estate market and acquire commercial as well as large residential properties with significant value-added appreciation opportunities.
The first of the Renaissance Village communities, Renaissance Village Rancho Belago is a licensed 120-bed Assisted and Memory Care facility.  The project's EB-5 investment is now fully subscribed with I-526 approvals in hand.  Rancho Belago officially opened for residency in late October 2014, and it is already more than 70% occupied.  Pre-leasing has begun for Renaissance Village Murrieta's opening in late Summer 2016, with a very strong reception for the community.
For More information Call
Tyler DuBusky
General Manager of USA Continental Regional Center
951-600-8600
Or Visit usacontinentalrc.com